Really blew me away
This helmet is beyond my expectations, the quality is amazing, and the details are out of this world. Definitely would recommend, and definitely will buy another helmet in the future.
Hunter and Crosshair helmets. Love them!
I ordered these in hopes that they would arrive in time for Star Wars Celebration 2022 to be signed by Dee Bradley Baker at my autograph session. I was totally impressed upon the unboxing of these two helmets. If you are familiar with the Black Series helmets, for adults these Cybercraft helmets are a much better fit. I am looking forward to completing my collection of the Cybercraft Bad Batch helmets.
You can see more pics on my Instagram @Sandcrawler_Relics.
Its definitely worth it!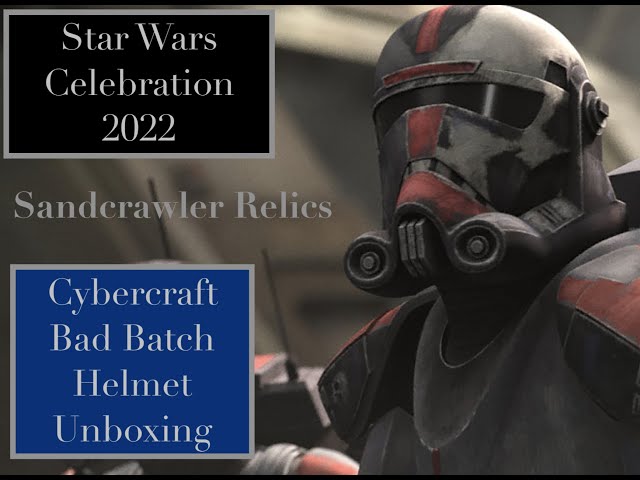 The helmets are fantastic
I have a few helmets from cybercraft and am not disappointed with their products
Great Helmet
This was the first helmet that I bought from Cyber Craft and I was not disappointed! It is so well made and it fits perfectly. I got it for my brother for Halloween and it was comfortable to wear and everyone instantly knew who he was. I am looking forward to buying another helmet soon! If you are on the fence, I highly recommend as the helmet was amazing and came very fast!
Perfect for any cosplay!
I got this helmet as an addition to my Omega cosplay and it was so WORTH IT!!! Every time I go to Disney or a convention with it, I get so many compliments and questions about it! It shipped extremely fast (even after some confusion and complications) and so detailed! You can tell there's a lot of love that goes into all of these helmets. If Omega ever gets armor, I know where I'll be looking!